RydeSafe Reflective Stickers Hexagon SMALL (White / Silver)
Description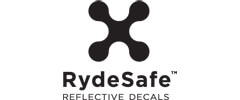 Safety is also available in cool: RydeSafe Reflective Bike Decals
Safety is an important issue for cyclists. But nobody really likes to ride with a warning vest and standard reflectors, for example.
Product designer Anthony Clune (aka "Tonky") from Brooklyn, New York, is hit by a car while cycling in 2011. This experience inspires him to make road traffic safer. And cooler..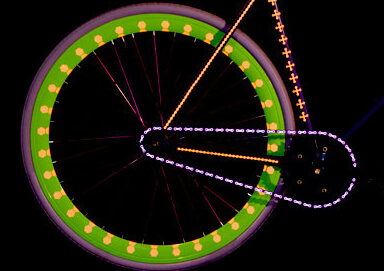 His idea: Reflective stickers in different colors and shapes. These can be attached to the bike or, for example, to the helmet and other accessories. This is where creativity is in demand! Just combined in colour, this also looks chic during the day and makes your bike colorful and individual.

When the stylish stickers are illuminated by a car headlight at night, they throw back the light and seems shine. So you will be noticed much faster by other road users on your bike in the dark and dusk.
RydeSafe Hexagon Kit Small (White / Silver)
Tonky Designs hexagon stickers are ideal for designing the rims or accessories. Of course, everything else can be designed at will with the reflective stickers.
The Hexagon Bike Decals are available in eight colours and each in two different sized packs. The desired color can be selected at the top right of the images. This is the new version of the Hexagon Decals with 18 extra stickers on the edge. The large kits can also be found in the shop.


Features
27 Reflective stickers for the rims, frame or accessories of your bike
Make your bike visible in the dark when you are illuminated
How to be perceived much faster by others at dark and dusk
Suitable for all types of bicycles and various accessories
Available in eight colours
NOTE: In order for the stickers to last a long time, the surface must be thoroughly cleaned beforehand. It is best to use water with a little rinse. The substrate must be dry and absolutely free of dust and grease. The stickers do not, of course, replace the prescribed reflectors on the bicycle.
Data sheet
Manufacturer/Brand:
Tonky Designs / RydeSafe
Type:
Hexagon
Quantity:
27 +18 (Small)
Color:
White
---