CLUG mtb (XL) Mountainbike Rack 58-69mm (2.3-2.7")
Description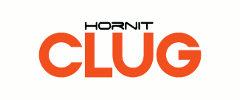 CLUG XL - MTB Bike Rack
After the small bike clip with three different sizes up to 57mm tire width was very popular everywhere, there were a demand for a solution for even wider tires. For MTB owners with 2.3 - 2.7" wide tires, there is now an extra-large variant of practical vertical storage.
With CLUG, your bike can be stored on the wall of your flat, basement or shed without damaging your bike or wall.
This simple way of bike storage is completely free of winches, hooks and comparable surrounding devices. Similar brackets are already known for stem tools such as garden tools. Here, the handle is pressed into the holder and thus adheres to the wall. CLUG does the same with the tire of your bike. Either the back wheel is on the ground and the front wheel is held at the top of CLUG or CLUG is attached accordingly lower to the wall and both wheels are on the floor.
The attachment to the wall is very simple. Only two holes have to be drilled and thanks to the drill template integrated in the packaging, the mounting of the bracket is quickly completed. Dowels and screws are included in the scope of delivery.
Now your bike is no longer standing in the way at home. Instead you proudly present it on the wall.
Features
Wall mount for bicycle for vertical stand
Small and stylish
Available in two different color combinations
Easy attachment
Space-saving storage
Fits for tyre sizes = 58-69mm / 2.3 - 2.7"
Including drilling template, screws and dowels
Data Sheet
| | |
| --- | --- |
| Brand/Manufacturer: | Hornit |
| Material: | Rugged plastic |
| Dimensions: | 9.5 x 9.5 x 5.5 cm |
| Weight: | 108 g |
| Available colors: | white-black and white-orange |
Scope of Delivery
Clug Bike Mount "MTB" (XL)
2 Screws, 2 dowels
Drill Stencil
Multi-language mounting instructions (DE/EN/FR/ES/NL/IT/PT/DK...)
---